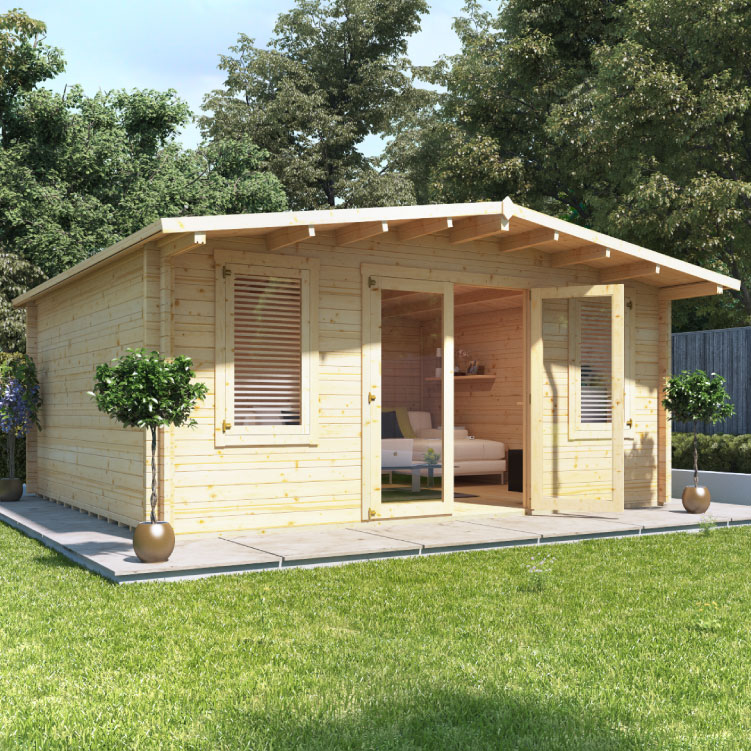 Log Cabins
Raz Construction based in York specialises in the design and construction of contemporary and traditionally styled log houses and buildings. As every log is different, every cabin we build is equally unique and individual. Whilst ensuring our clients are satisfied by the aesthetics of their log cabin, our underlying ethos is one of quality. We also build log cabins suitable for holiday accommodation and garden rooms.
Be ahead Log cabins are the environmental solution to building and developing sustainably. By choosing to construct any building using logs or timber you are working towards a zero carbon structure.
Quality will provide you with a building that should last for generations, giving your descendants a legacy you can be proud of. We can also supply log cabins for holiday accommodation usage and garden rooms across Wales and England.
The key to our success, is the ability to provide exactly what the client is looking for. We aim to make your experience with Raz Construction as effortless and satisfying as possible.
Huge glazed areas and features such as bi-fold doors.
Intriguing design options.
Patented joint system.
Immensely strong, draught-free homes.
Interlocking logs in the classic Norwegian style.
Comfortable.
Cost-effective.
Quickly installed.
Bespoke Fitting Service.
Expert Knowledge & Advice.
You can choose from a huge range of standard layouts and sizes across the ranges, from a compact one-bed cabin to family homes with four generous bedrooms, family bathroom and en suite. You can also use our bespoke design service to create a truly individual home that's still within the mobile home specification.
We take pride A handcrafted cabin is a log cabin built using traditional methods. At Raz Construction we pride ourselves on our unique, artisan skills in producing beautiful buildings by hand from the raw material. Our construction methods are eco friendly and the materials that we use are sustainable.